CIDER DAYS 2.0 at Hawks & Reed
Hawks & Reed is excited to host this year's annual CIDER DAYS. 
ABOUT CIDER DAYS
CiderDays was founded in 1994 by a commercial cidery, a "how to make cider" author, and local volunteers. At that time there were barely enough commercial makers in the US to count on two hands.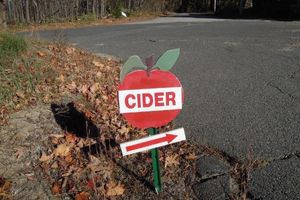 Today, it is hard to imagine cider not being readily available in most regions in the US, but back in 1994 it was pretty much unknown and most folks figured apples were either red, green, or yellow. Period.
Local orchards and cider mills were having a hard time in those days, staying afloat and most were closing due to the mounting cost of producing Sweet Cider despite New England's rich history in apple growing and having select apples that make both delicious fresh and fermented drinks.
When and Why CiderDays?
The first ever CiderDays took place on November 5, 1994. Judith Maloney of West County Cider says that CiderDays was started to help local orchards and "To help people get lost in the hill towns [looking for orchards]".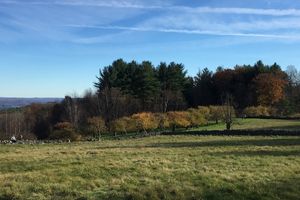 That first year at every mill or orchard in the area volunteers began teaching customers cidermaking. At one prominent site over 25 people showed up to hear "How to make cider" which was all that was needed to convince everyone that CiderDays could be an annual event.
An Annual Event That Grew
In short order, CiderDays became a two-day event and then a 3 day event. This annual cidercentric fest always takes place on the first weekend of November.  It is both an educational platform, cider fest, and community celebration where one can hear an echo of "Hear try this" at nearly every venue.
In 2019, the 25th Anniversary of CiderDays was celebrated. It was becoming clear at that time, that this annual event was getting bigger and better each year. Then in 2020, covid pressed pause. Soon after, the CiderDays Committee disbanded after losing a key sponsor.
Roll Out the Barrels!
In 2022, Ria Windcaller, Producer and Cider MC at Cider Chat, who has been involved in CiderDays since it started both teaching cidermaking for the first 17 years of the event and then officially joining as a bonafide committee member, decided to help reboot this beloved event post covid as CiderDays 2.0.  Hawks and Reed Performing Art Center in downtown Greenfield will be hosting the 2.0 events. Go to the Schedule page to find a quick look at the events thus far (but watch this space as the fall rolls forward and new events get listed). The Events page provides a description of 2.0 events. And the Tickets page will have links to get your tickets…while they last.
This year 2022, there will be a a western Mass Cider Week (October 28th – November 5th "yes this is a bit longer than a week, which just shows all the apple and cider love that abounds") rolling up to CiderDays. Expect cider happenings on both side of the Connecticut River.